At Real Artist, we provide well-established artists with a digital platform to showcase their unique masterpieces artists to a global audience, around the clock.
This gives the talented artist the possibilities to explore new markets, and embrace other cultures, that they never would have been able to reach if it wasn't for the Real Artist Online Gallery.
We believe that artists are exactly that – real artists – but up until now, they have relied on selling their artwork through a physical gallery, which benefits only those art lovers and collectors who are nearby gallery in that particular city, and country.
With our innovative digital tools, we facilitate even better ways to discover each detail of the artwork. On our platform, users can spin the sculptures 360°, and as each image is HD, users can magnify every aspect of the artwork. This digital experience is better than even the physical gallery can offer.
As we also believe strongly in personalization we offer "disruptive" new opportunities for our clients to both influence artwork in creation, as well as viewing the final artwork in their own environment.
All in all, we aim for a much better client experience in the virtual gallery, than what you could hope for in the physical gallery.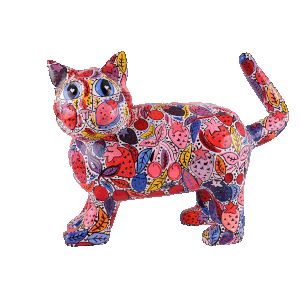 Renowned Artists
With global appeal
Free Shipping
Global deliveries fully insured
Secure Payments
Credit card, PayPal or transfer
Free Returns
Up to 14 days after delivery
Original Art
Certificate of authenticity